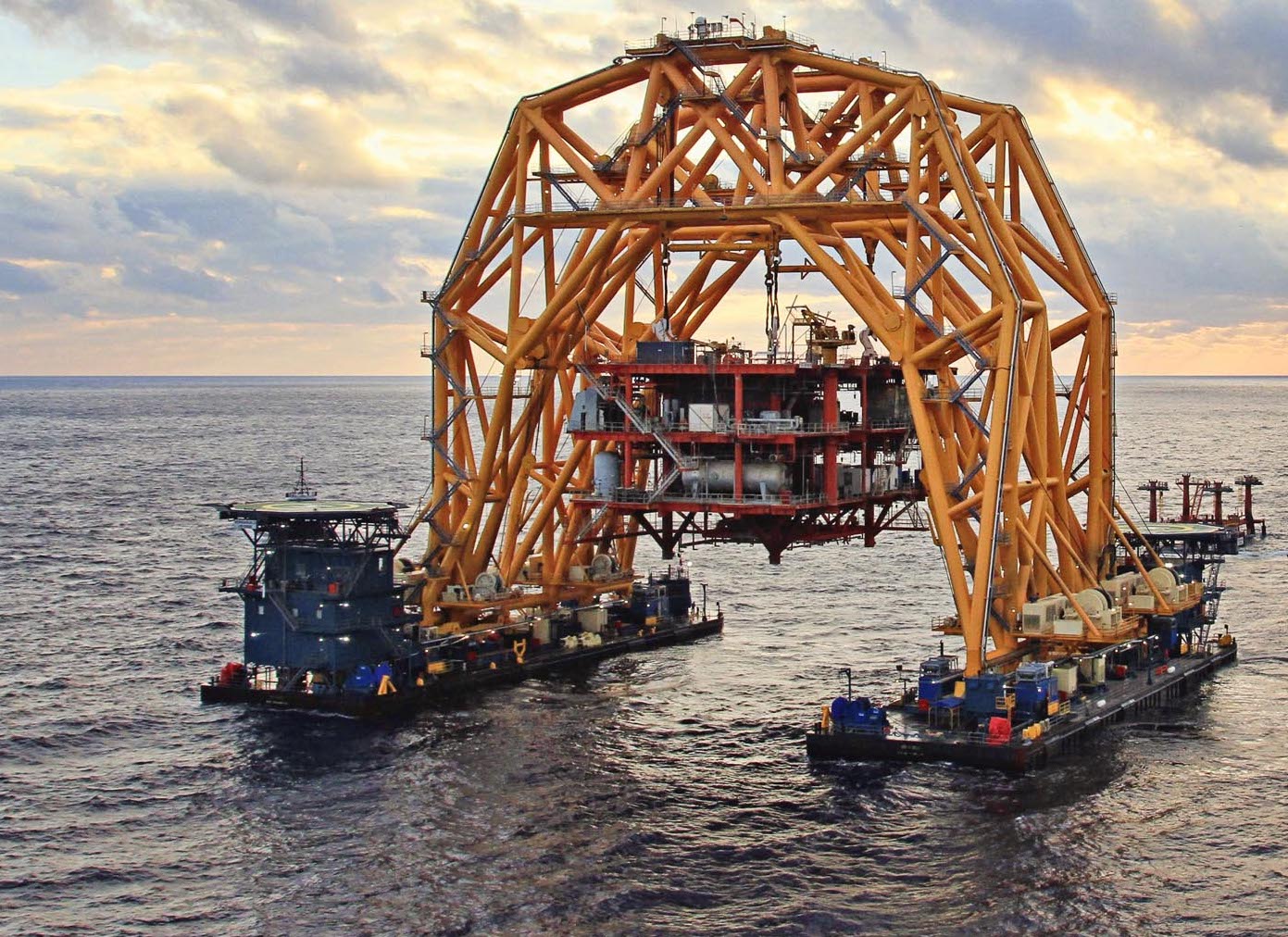 Today's Ship Photo Of The Day (SPOTD) features Versabar's heavy lift vessel the VB 10,000.
In response to the many platforms toppled by hurricanes into the Gulf of Mexico, Versabar designed and built a barge-mounted dual truss system with the ability to do single-piece topside retrievals.
Deployed for the first time in October 2010, this new system, designated the VB 10,000, is the largest lift vessel ever built in the United States. The twin gantries give the vessel a hook height of 178 feet (54m). The lift capacity is 7,500 tons which gives the VB 10,000 the power necessary for decommissioning and installation of offshore platforms along with enhanced salvage capabilities.
A fully automated DP3 dynamic positioning system, consisting of four 1,000-HP retractable thrusters in the two barges, eliminates the need for anchors and mooring lines. The VB 10,000 can work in waters of any depth, enter and leave lift sites at any hour without the aid of tugs, and hold station with an accuracy measured in inches. These features give the VB 10,000 with unique capabilities beneficial to deepwater construction and salvage operations.