Who Will Be The Next MARAD Chief?
by Captain John Konrad (gCaptain) Last November, Forbes published a series of articles claiming that the most critical nomination Biden will make for the future of our ocean, climate, and society is that of the US Maritime Administrator. Seven months later, the White House has failed to make that appointment, but several candidates have emerged including a popular and young minority female with high ambition. Could she become the Lina Khan of the maritime industry? Or will she run into trouble for rubber-stamping millions of dollars of government contracts to non-union factories overseas. Who else is in the running?
The U.S. Maritime Administration (MARAD), an agency within the Department of Transportation, promotes the shipping industry and is charged with maintaining the health of the merchant marine and seafarers. Despite the global importance of MARAD, the agency is best known for failing to save the nation's ailing merchant fleet and doing nothing to prevent the mistreatment of seafarers. Conditions have gotten so bad at sea that one legendary CEO has called for a strike. "We need a global strike of all seafarers because government change has never happened without something really bringing the role of the seafarer to the forefront," said Frank Coles, a shipping industry executive, as quoted in an explosive article that was shared by 6,900 people this week.
One Senator's aid interviewed by gCaptain said it's the "most dysfunctional agency inside the beltway" and entire books have been written about its many failures.
The low water mark for MARAD came in May 2018 when I wrote an article titled Top 10 Reasons Why The US Merchant Marine Is Failing, which stated that the "US Merchant Marine is drowning because it has no political will. The question is why?"
Later that year, MARAD kicked into hyperdrive and began rolling out a series of new initiatives including Short Sea Shipping grants, investments in new technology, new leadership at Kings Point, new training ships for state academies, and turbo activations for the rusting ready reserve fleet. These projects and more were pushed by MARAD's highly popular and dynamic leader Rear Admiral Mark Buzby, who envisioned a strong and capable US Merchant Marine.
Then Biden was elected and Buzby was replaced temporarily by Lucinda Lessley, a congressional staffer with no industry experience. "I feel like we are walking in quicksand again," one senior MARAD official told gCaptain. "Almost all progress has been lost, work has slowed down, and departments have restarted the petty squabbles we saw before Buzby took charge."
The first real test for post-Buzby MARAD came when the Colonial Pipeline was shut down by hackers last month. An ineffectual MARAD seemingly had no idea what US vessels were available to carry stranded gasoline. MARAD started a "study of tanker availability", and in days was not able to provide the same level of information gCaptain was able to obtain with a few phone calls and a MarineTraffic.com account. Rather than protecting the Jones Act, they allowed waivers to be issued.
Has MARAD given up defending the Jones Act?
Who will fill the big shoes left by Buzby?
During Buzby's tenure, MARAD opened its doors to maritime news outlets like gCaptain, but transparency has left with him. Since his departure, nobody from MARAD has called gCaptain in any official capacity except to announce the 'retirement' of Kim Strong, MARAD's senior press official, and media's official point of contact.
Despite these difficulties, gCaptain has pieced together information on the top candidates who are in the running for MARAD's top position.
Laila Linares
One department, however, has not ground to a halt. The most ambitious project Buzby pushed through Congress, new training ships for state maritime academies, is only one year behind schedule and steel has been cut on the first two ships.
When Admiral Buzby left he arranged for long time MARAD official Kevin Tokarski to take lead of day-to-day operations at the agency and, on May 23, 2021, Tokarski was selected to serve as the interim Executive Director of MARAD. Sources inside MARAD tell us that Tokarski does not want the top job but is using his influence at MARAD to push for the appointment of an internal candidate.
That candidate is Laila Linares, program manager for the new training ship project. A 2006 graduate of the United States Merchant Marine Academy, Linares rose quickly through government ranks and is well-liked by several people gCaptain interviewed.
"She is a bright light in the dim smoke-filled corridors of MARAD," one of her colleagues said. "She has kept the training ship project on the tracks and has let the delivery schedule slip by less than a year which is good for a government project of this size."
Outside the beltway, however, few seem to know Linares and some are skeptical that a MARAD insider can cut through the thick agency morass.
According to her LinkedIn profile, Linares has less than one year of commercial maritime experience (with Crowley), but has over a decade of experience as an engineer for the US Navy and a defense contractor before joining MARAD in 2018. She is also an Executive Committee Member of the Washington DC Service Academy Selection Board.
Linares is popular, well-liked, and has the endorsement of several influential organizations, but has one black stain which may disqualify her. Several people gCaptain interviewed have questioned the contracts she and Tokarski helped approved for equipment contracts to outfit the new training ships. According to the managing director of one safety equipment provider with US based factories that employ American union labor, the build plans and much of the outfitting has been outsourced to South Korean firms which are not accepting bids for high ticket items like the ship's lifeboats.
Because of strong support from Tokarski and others in Washington, sources close to the process have said that her popularity and relative success at MARAD over-ride her rubber-stamping of outsourcing contracts overseas.
Typically when a MARAD project manager approves the construction managers' plans to send millions of dollars of contracts to non-union factories overseas, organized labor in this country objects, but several union members tell us that at least one union President, MEBA's Adam Vokac, is supporting Linares. Officials at other unions told gCaptain that they were unfamiliar with the issue, but would investigate further.
(Vokac did not respond to several calls and emails for comment.)
Captain Robert Cook
In 1993, Captain Cook became one of the first African American Marine Pilots in the US, in modern times, when he became a partner in the Pilot's Association for the Bay and River Delaware. Prior to becoming a pilot, Captain Cook worked as an officer aboard Military Sealift Command vessels for ten years. Captain Cook graduated from SUNY Maritime College in 1980 with a Bachelor of Science degrees in oceanography and meteorology.
Captain Cook is best known as president of the Organization Of Black Maritime Graduates, an organization he cofounded in 1994.
"Everyone should make a social investment in our collective future," said Cook in a letter to OBMG members this year. "If we don't show unselfish concern for the welfare of others then we will always be guided by mediocrity. I ask that you think carefully and consider giving in some unselfish way. No one succeeds independently."
Captain Cook is well-liked and respected by all who gCaptain interviewed. He has extensive educational experience as he sits on the Board of Directors of the Maritime Academy Charter School in Philadelphia. He is on the Board of the National Academy of Sciences Engineering and Medicine, Transportation Board.
"The FAA is headed by a pilot, NASA is headed by an Astronaut, MARAD should be headed by a captain," said one shipowner gCaptain interviewed, who endorse Cook.
Ally Cedeno
Ally Cedeno is the president of the 2020 Women in Leadership Conference Committee and a recent MBA graduate at Rice University. She is also the founder and president of the Women Offshore Foundation and a 2008 graduate of the U.S. Merchant Marine Academy. She is licensed as a chief mate of unlimited tonnage vessels and dynamic positioning operator.
According to a profile in the Rice School of Business magazine, Cedeno's experience on the water spans both the maritime and offshore energy industries over 10 years. Her latest vessel was a 7th-generation, ultra-deepwater drillship built in South Korea in 2017. Ally spent much of her career at sea as one of the only women in operations on the vessels she worked on, yet she is determined to change that with the Women Offshore Foundation, an online organization and resource center for a diverse workforce on the water. Women Offshore shines a light on women in operations, provides resources to foster long-term careers, and shares the latest efforts on gender diversity and inclusion in the offshore and maritime industries.
Ally Cedeno is also a media powerhouse who could bring national attention to maritime issues. She is host of the highly popular Woman Offshore Podcast. Cedeno also has some executive educational experience managing women offshore's mentor program and as a board of visitors member at the United States Merchant Marine Academy.
Captain John Peterlin
Captain John Peterlin is an Assistant Professor at Texas A&M Galveston. According to his LinkedIn profile, prior to joining the faculty at Texas A&M University at Galveston, he served as a senior executive at the Port of Galveston, Texas generating ocean carrier, cargo, and tenant growth, as well as driving associated increases in revenue and enterprise value during his tenure with the port.
Captain Peterlin is a U.S. Coast Guard licensed master mariner with service sailing in both the U.S. flag deep-sea commercial shipping and deep-sea oceanographic fleet, including serving eight years in the capacity of ship's master prior to going to work ashore.
Dr. Salvatore Mercogliano
Sal Mercogliano is a contributor to gCaptain and host of the highly popular "What's Going On In Shipping?" YouTube channel. An experienced Associate Professor of History at Campbell University and an adjunct professor at the US Merchant Marine Academy, Mercogliano has a demonstrated history of working in the higher education industry. A former merchant mariner with Military Sealift Command, Mercogliano is skilled in maritime operations, maritime history, emergency medical services, military history, and emergency operations. He is a highly experienced maritime and education professional with a Doctor of Philosophy (Ph.D.) focused in Military and Naval History from the University of Alabama.
While gCaptain is biased because Mercogliano is a contributor, few can argue that, via his extensive media experiences and social media dominance, nobody clocks in everyday to fight for the US Merchant Marine like Mercogliano.
Sal is considered by most we interviewed as a dark horse candidate.
Susan Hayman
According to her employer, Susan Hayman is the first person to hold the position of vice president for health, safety and environment at 117-year-old Foss Maritime.
Ms. Hayman is a 1980 graduate of the U.S. Merchant Marine Academy and holds an MBA from Harvard Business School. Her career includes seagoing work for Exxon Shipping as well as railroad experience for CSX. She also served in domestic and international positions with American President Lines where she became operations vice president for Europe, area manager for Central Europe and global vice president for port and container security. After being called to active duty in the United States Navy in 2002, Ms. Hayman returned to APL as global vice president for environmental affairs.
Hayman is well liked and respected by those who gCaptain interviewed about her potential nomination to MARAD.
Conclusion
Sources say that, due to her success as project manager for the new training ships, her inside the beltway connections, and internal support at MARAD, Linares has the most endorsements of any candidate, which is why we spent the most time researching her background.
While clearly in the lead, she is also the youngest candidate with the least amount of industry experience. That, however, might be what we need, a fresh face with a lot of energy and a willingness to challenge historically powerful union interests by outsourcing some build requirements to South Korea. Could this be the end of the Jones Act? Unlikely, but with the support of at least one union leader, MEBA's President Vokac, she has already accomplished what some thought was impossible… finding a small hole through the United States Jones Act which, as head of MARAD, she might help widen in time.
Sign up for our newsletter
Be the First
to Know
---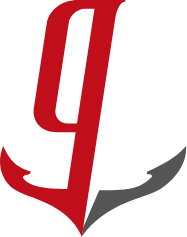 Join the 71,289 members that receive our newsletter.
Have a news tip? Let us know.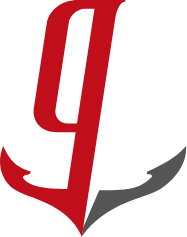 Sign Up Now for gCaptain Daily
Just enter your email and get hot news every morning