---
Friday, January 14, 2011
---
Monday, January 10, 2011
---
Monday, September 20, 2010
---
Sunday, June 6, 2010
---
Tuesday, March 16, 2010
---
Wednesday, April 15, 2009
---
Monday, January 19, 2009
---
Thursday, October 16, 2008
Video
LRAD – Video Of An Amazing Anti-Piracy Device
[googlevideo]http://video.google.com/videoplay?docid=7582246163985973299[/googlevideo] This video is of the LRAD or Long Range Acoustic Device, a product of American Technology Corporation. LRAD is the only proven, non-lethal weapon used to fight piracy (well,...
---
Monday, September 29, 2008
---
Tuesday, May 13, 2008
---
Monday, December 10, 2007
Maritime Security
The Protector – Anti Piracy Robot
http://www.youtube.com/watch?v=UjtH70edsGQ Want to know more about The Protector? Popular Mechanics tells us; Robots versus pirates—it's not as stupid, or unlikely, as it sounds. Piracy has exploded in the waters near...
---
Thursday, September 6, 2007
Maritime Security
Future Anti-Piracy Weapon?
Maritime Links Editor's Blog brings us the Pentagon's Ray Gun. Could this non-lethal device be the answer to piracy problems and our question "Do weapons belong aboard ships?" Visit the...
Be the First
to Know
---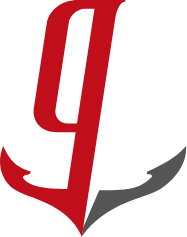 Join the 74,606 members that receive our newsletter.
Have a news tip? Let us know.