---
Sunday, July 21, 2013
---
Wednesday, October 10, 2012
---
Saturday, August 7, 2010
---
Sunday, November 1, 2009
---
Tuesday, June 16, 2009
---
Wednesday, February 25, 2009
gCaptain
Seeking Engineer Blogger
The deckies run of this blog is just about over since today we are joining maritime recruiters everywhere and posting the sign "Engineer Wanted". If you are an engineer looking...
---
Tuesday, April 1, 2008
Engines
Starting the Wartsila – Video
http://www.youtube.com/watch?v=N5A3So5eoL8 Starting a Wärtsilä 6 L 64… for a truly amazing engine read our post: The Wartsila-Sulzer Super Engine
---
Friday, March 14, 2008
---
Wednesday, January 23, 2008
---
Friday, October 26, 2007
Jobs
Are Rising Salaries Enough To Retain Mariners?
In another excellent article, Maritime Executive's managing editor Joseph Keefe is dead on with his assessment of salary (find the article HERE) and working condition improvements in this tight labor...
---
Thursday, October 18, 2007
---
Saturday, September 29, 2007
Uncategorized
kite powered ships
We are always on the lookout for "green" stories so were pleased when a friend forwarded a link to Skysails, a German based company looking to augment tradition ship propulsion...
---
Tuesday, September 11, 2007
Incidents
Aw Nuts! By The Artful Blogger
Aw Nuts! By The Artful Blogger Another day of reviewing incident reports. It never ceases to amaze me, how many of these tragedies could have been avoided. Yes, I judge....
Be the First
to Know
---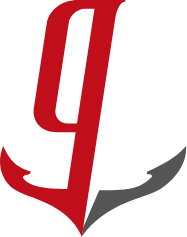 Join the 72,442 members that receive our newsletter.
Have a news tip? Let us know.