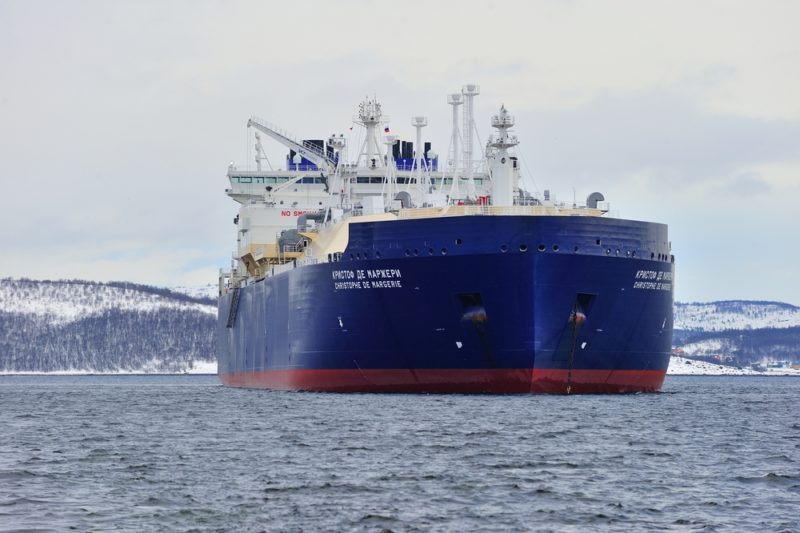 MOSCOW, June 1 (Reuters) – Russian gas producer Novatek said on Monday that the Christophe de Margerie tanker carrying liquefied natural gas from its Yamal LNG plant has successfully completed the ice-covered eastbound Northern Sea Route.
The route across the Arctic Ocean is seen as strategic by Russia, which wants to use it to speed up deliveries of cargoes between Europe and Asia, supplanting the usual route via the Suez Canal. The tanker left the port of Sabetta on May 18 and then met with nuclear icebreaker 'Yamal', owned by a subsidiary of state nuclear corporation Rosatom, which escorted it along the route.
Novatek, which is Russia's largest non-state natural gas producer, said the tanker bound for China reached the Bering Strait between Russia and the United States in 12 days, a voyage of 2,563 nautical miles.
"Eastbound transportation of LNG along the NSR is not normally performed in May, as this represents one of the most difficult months for navigation," Novatek said.
Russian government plans envisage the Northern Sea Route, which trims 4,000 nautical miles off the southern alternative via Suez, being used to export 80 million tonnes of cargoes per year by 2024 to Europe and Asia.
Novatek Chief Executive Leonid Mikhelson said in a statement that state support for the development of the route would aid plans for the company's large-scale LNG projects to produce up to 70 million tonnes by 2030. (Reporting by Vladimir Soldatkin; Editing by Jan Harvey)
(c) Copyright Thomson Reuters 2019.