---
Wednesday, January 20, 2010
---
Tuesday, January 19, 2010
---
Tuesday, January 27, 2009
---
Thursday, August 21, 2008
Ports
London Gateway Project
DP World, a Dubai-government controlled holding company and one of the largest marine terminal operators in the world, awarded a £400m contract yesterday to British firm Laing O'Rourke and Belgium's...
---
Saturday, April 5, 2008
---
Wednesday, April 2, 2008
---
Wednesday, December 5, 2007
Interesting
10 Busiest US Container Ports Visualized
U.S. International Container Trades by Port, 2001-2006 Visualized (Thousand TEU's) Source: Port Import/Export Reporting System (PIERS). Detailed data available at www.piers.com. More Visualizations (that you can play with!) over at...
---
Tuesday, October 23, 2007
Ports
Google World Port Map
Do you think you can name this port? If so visit HERE to vote. This google map is brought to you by World Port Source which provides interactive satellite images,...
Be the First
to Know
---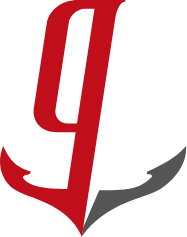 Join the 68,607 members that receive our newsletter.
Have a news tip? Let us know.