U.S. Federal Maritime Commission to Investigate Canada's Proposed Ballast Water Regulations
The U.S. Federal Maritime Administration has agreed to investigate alleged discriminatory ballast water regulations imposed by Canada.
The Commission voted unanimously to accept a petition filed by U.S.-based Lake Carriers' Association to look into the matter. In accepting the petition, the Commission agrees to initiate an investigation of specific allegations set forth in the petition, to gather information and to solicit public comments.
The petition alleges that new ballast water regulations proposed by the government of Canada will discriminate against U.S.-flagged vessels.
Canada's proposed ballast water regulations are meant to further protect Canadian waters from invasive species by requiring both domestic and foreign vessels to develop and implement a ballast water management plan and comply with a performance standard that would limit the number of organisms discharged by 2024. The regulations will require most vessels operating in Canadian waters, whether foreign or domestic, to install a ballast water management system (BWMS) to comply. Additionally, vessels would need to obtain a certificate, keep records of ballast water operations, and be subject to inspections to verify compliance.
"The proposed Canadian regulation appears to go further than provisions regulating ballast water discharges into Canadian waters and would require U.S.-flagged Laker vessels to install a ballast water management system (BWMS) to treat ballast water even if they only load, and do not discharge, ballast water in Canadian waters," said Carl W. Bentzel, Commissioner of the FMC. "I understand that U.S.-flagged Laker carriers are willing to abide by Canadian regulations requiring a BWMS if they discharge their ballast water into Canadian waters."
The Commission has long been concerned about the proposed Canadian ballast water regulations and the effect it will have on the U.S. flag Laker fleet. Based on the investigation, the Commission will consider all options, statutory remedies, and sanctions that are available under Section 19 of the Merchant Marine Act of 1920. 
"Seemingly, the Canadian regulatory proposal requiring vessels that only load ballast water to install a BWMS would have no impact on the introduction of non-native aquatic species into Canadian waters. Additionally, the actions of potentially restricting the upload of ballast water if a vessel does not have a BWMS could impact the navigational stability and safety of U.S.-flagged vessels," added Bentzel.
Section 19 of the Merchant Marine Act, 1920, provides the Commission with authority to investigate and sanction discriminatory conditions caused by laws, rules, or regulations of foreign governments. If the Commission finds that such regulations result in conditions unfavorable to shipping in a U.S.-foreign trade, then Section 19 provides the FMC with several remedies that include: levying fines on vessels calling at U.S. ports, prohibiting vessel calls at U.S. ports, and restricting cargos that may be carried between the U.S. and the foreign country.
Sign up for our newsletter
Be the First
to Know
---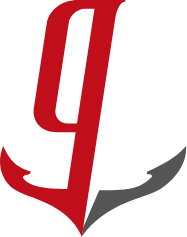 Join the 71,364 members that receive our newsletter.
Have a news tip? Let us know.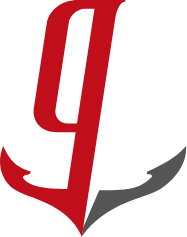 Sign Up Now for gCaptain Daily
Just enter your email and get hot news every morning