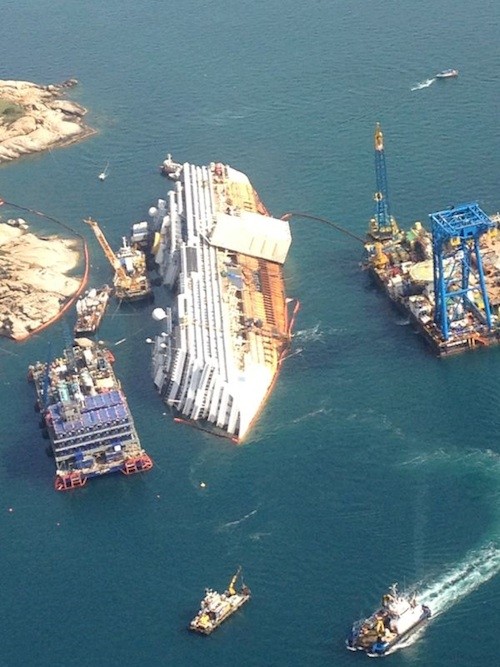 The Costa Concordia shipwreck has had no impact on the water quality surrounding the site or on the shores of Giglio Island, scientists in Italy have determined.
Scientific data collected at the site has shown that, despite the presence of the wreck, the sea state is no different from the rest of the island's waters and from the sea water of Tuscany. The tests were conducted on behalf of the Observatory that oversees the recovery of the Costa Concordia.
The findings, which were released to Giglio residents during a recent meeting on the progress of the salvage operation, are the result of research studies conducted by authoritative study groups from Arpat, Ispra and by the Universities of Florence, Pisa, Rome, Cagliari and the Politecnico of Marche.
Interestingly, the findings are the result of not only traditional water quality tests, but also by examining colonies of mussels and sea urchins which were specially put on the spot and regularly sampled. According to the scientists, the findings showed no difference from the same species collected in other areas of the Tuscan coast.
Scientists have therefore stated that the presence of the Costa Concordia, and the operations to remove the vessel, do not affect the overall environmental situation of the sea waters.
Scientists, however, did find an area of settled dust, made up of a mix of sand and cement, near the Costa Concordia that is the result of drilling holes into the seabed in order to support the underwater platforms and structures needed to remove the ship. Following a request from the Observatory, Costa Crociere has agreed to submit a report on these sediments, as well as a management and rollback plan.
FULL COVERAGE: Costa Concordia Salvage