DeSiloing The Maritime Industry – Notes From The Global Bluetech Summit

Last week SeaAhead's Global Bluetech Summit in New York City brought together high-level stakeholders from around the world to discuss and support innovation at sea. The summit was unique because it welcomed guests from a diverse set of maritime industry segments, all working together to support innovation. A central theme was how to "desilo" – or break apart barriers – between each segment.
Industry Silos
"This industry is siloed into a vast array of industry segments," said John Konrad, CEO of gCaptain, who lead a panel on transforming the shipping industry. "we see very few cruise ship captains at tanker conferences, few offshore energy CEOs at navy expos, few scientists at marine finance forums. This hurts everyone because innovative new ideas don't have an opportunity to cross-pollinate."
For over a decade platforms like gCaptain have attempted to unite industry segments by providing a single online and social media platform for everyone working on the ocean. The cross-pollination of news and ideas has made gCaptain highly popular online but has failed to unite individual industry segments in the physical world. While it's fairly easy for us to collect news and opinion internationally, most maritime companies rely on deals done with a handshake after a long overseas flight.
Startup Innovation
The siloed nature of the industry is not a major problem for large companies focused on serving multiple industry segments because they have manpower and large travel budgets… but it's a massive barrier of entry to maritime startups.
"What we see is the need for collaboration and de-siloing across shipping companies," said
Matt Heider, CEO of the maritime data startup Nautilus Labs. "Technical, operational, virtual, and information-based de-siloing based on transparency and data is the key to that collaboration."
New companies like Nautilus Labs are important because they are the catalyst for innovation and growth. Google, not TimeWarner, unlocked news and information. Amazon, not Walmart, forced retail innovation. Apple, not IBM, transformed mobile communication. Most of the largest companies today started small. All the others either acquired startups or were forced to innovate by the success of emerging startups like Tesla.
"There is a myth that large companies can innovate from within," said John Konrad. "the truth is that most innovation happens by very small teams with a diverse set of experiences."
Matt Morgan, CEO of FrieghtFlows, is one such example. The son of a California ship pilot, Matt was the black sheep of the family. Instead of attending California Maritime Academy like most of his cousins, Morgan studied computer science at the University of California in Santa Barbara. Today Morgan's company is so small it doesn't show up on google searches but, like an iceberg, it sits atop a vast amount of data about the movement of dry-bulk freight.
"There just aren't many opportunities to meet with customers, investors and other startup CEOs all in one location," said Morgan. "Conferences like this are important to innovation because startups don't often have the money or time to fly around the world and meet everyone."
Big Company Innovation
The most innovative large companies agree. Tero Hottinen, director of emerging business at Cargotec, and Vesa Koivumaa of Wärtsilä, were enthusiastic to join Heider and Morgan on a panel about transforming the shipping industry.
"The Bluetech Summit was an absolutely fantastic event," said Hottinen. "Discussing creative ideas with startups like Nautilus Labs and FreightFlows is highly relevant for our business while mindblowing talks from people like Victor Vescovo of Five Deeps Expedition is the next best thing to science fiction. This would not be possible without the efforts of organizations like SeaAhead to bring us all together"
Koivumaa also discussed working with startups. His company, Wärtsilä, has participated in numerous hackathons around the world. "We have an immense collection of data," said Koivumaa. "and Wärtsilä has a larger interest in finding small companies that understand how this data can be used to solve real problems like shipping's 2020 and 2050 emissions goals."
Geographic Silos
Everyone is familiar with social media influencers, industry experts and thought leaders who are highly visible online, but the number of shipping industry influencers is tiny. There is, however, a growing number of micro-influencers – or "translators" who connect startups to venture capitalists, customers and advisors – with a wide range of connections within the maritime innovation community.
People like Evangelos Efstathiou, of Skysail Advisors, and Nick Chubb of Thetius are traveling the world to create digital maps of the emerging ocean technology landscape while others like Christian Oldendorff and George Schacht are building digital communications platforms for innovators. Some are working with groups of maritime startups directly including Nikolas Pyrgiotis of the Athens Maritime Innovation Center, Jon Chia of Marine Money, Nir Gartzman of theDOCK and Scott Bailey of MassChallenge.
What these people have in common is a propensity to travel and a desire to breakdown silos between geographic regions.
In attendance at the event was Ronny Waage, founder of the startup advisory firm Heron. What sets Waage apart from the rest is the sheer geographic diversity of the companies he works with and the amount of time and energy he devotes to even the smallest innovation hubs worldwide. On one side of the world he is a mentor with the Norwegian startup accelerator Katapult Ocean and on the other he is a judge at YSPN's Captain's Table startup hub in Hong Kong.
"We are on the cusp of a digital transformation in shipping," Waage told gCaptain. "It's still important to get on a plane and talk with startups if you really want to understand the landscape and help others connect".
Innovation Is Not A Buzzword – It's A Community
While bluetech summit discussions on shipping, finance, science, and innovation were engaging the most dynamic speakers highlighted the need to get back to basics.
The need to break down silos is just part of the larger goal of organizations like
SeaAhead
,
MassChallenge
,
NewLab
,
NYMIC
, and other emerging innovation hubs to form diverse communities to support innovation.
"Innovation is hard," said Konrad who has founded multiple startups. "The startup founders, the innovators working at large companies, the scientists with new ideas and venture capitalists with seed money all need one thing above all else. They need us to work together across silos. They need your support."
Sign up for our newsletter
Be the First
to Know
---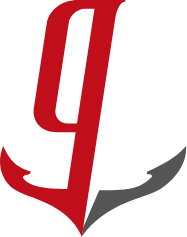 Join the 71,316 members that receive our newsletter.
Have a news tip? Let us know.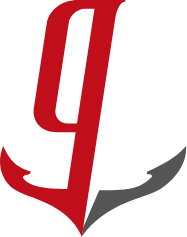 Sign Up Now for gCaptain Daily
Just enter your email and get hot news every morning